Our goal is to provide the best custom production services in the automotive industry. Denison Auto Interiors is owned and operated by the Denison family, located in Reno/Sparks Nevada, serving auto-enthusiasts of the western United States.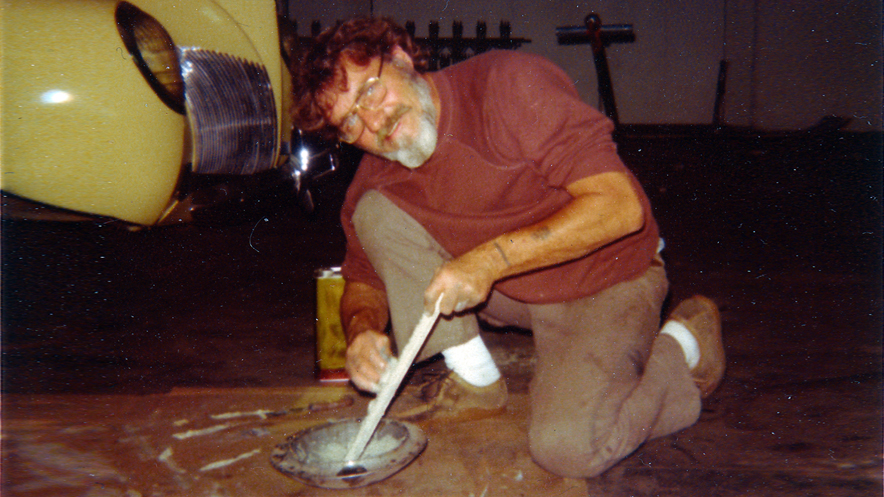 Denison's Upholstery was originally established by Paul D Denison in Long Beach California 1954, who later became foreman-upholsterer for William Harrah's Automobile Collection, the largest and most prestigious collection in the world at the time. In 1981 Mark Denison reestablished the business under the name Denison Custom Auto Upholstery to focus on high-end custom and vintage automobiles, and recently simplified the name for marketing purposes. Mark's son, Joshua, has now joined the team as a third generation of skilled artisans who brings innovation and enthusiasm to our business.
We invite you stop by for a free estimate to rejuvenate your vehicle.
Many of our clients enter their vehicles in auto-shows where our interiors have been an integral part of award winning presentations:
2011 – Bishop Fall Colors > CA > 1st Place
2009 – Marauders Car Club > NV > Best of show
2008 – Silver State Pontiac Club > Nevada > Best of Show
2007 – Big Mamas > Nevada > 1st Place
2007 – Yerington Rockin Rods > Nevada > 1st Place
2007 – Kwanis Classic Car Show > North Reno > 1st Place
2007 – Battle Born Mopars > Nevada > Best in Show
2007 – Summit Racing Equipment Show & Shine > Nevada > 1st Place Truck
2007 – Sierra Cascade Street Rodders > California > Best of Show
2006 – Kruis Of Klamath > Oregon > Peoples Choice
2006 – Lovelock Street Fever Car Show > NV > Best of Show
2005 – Fandango Car Show > CA > Best of show
2005 & 2004 – Hot August Nights > Reno > Best Interior